References
Please see some of ours references below.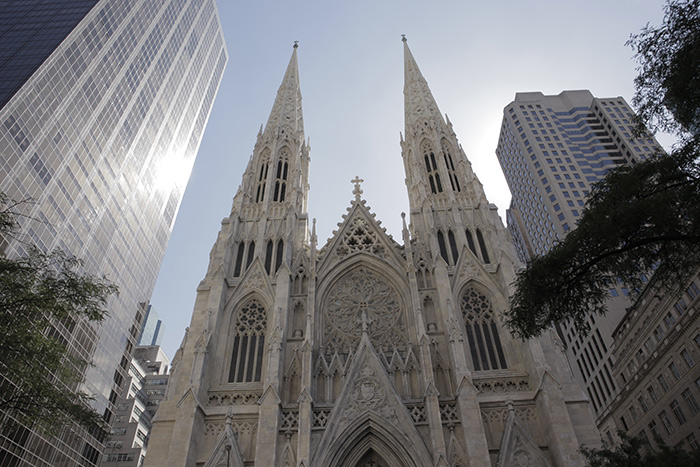 Reference from St. Patrick's Cathedral
New York, USA – April 27, 2015
Dear St. Killians Candles:
Over the past few years, we made the decision to transition from a previous candle system to that of St. Killians. We have never been happier with the decision.
Each year we have over 5 million visitors and it is a great tradition "to light a candle at St. Patrick's" when people visit. We needed peace of mind that we are using a safe and clean method for lighting those candles. Damage from candle smoke is virtually a thing of the past since our transferring solely to the St. Killians system.
This system has contributed greatly towards our church revenues and has performed beyond our expectations since day one.
St. Killians system is excellent, as is their backup service and maintenance. Our relationship with this company is exceptional and we wish them continued success. We highly recommend them to any place of worship.
Sincerely,
Reverand Robert T. Ritchie Rector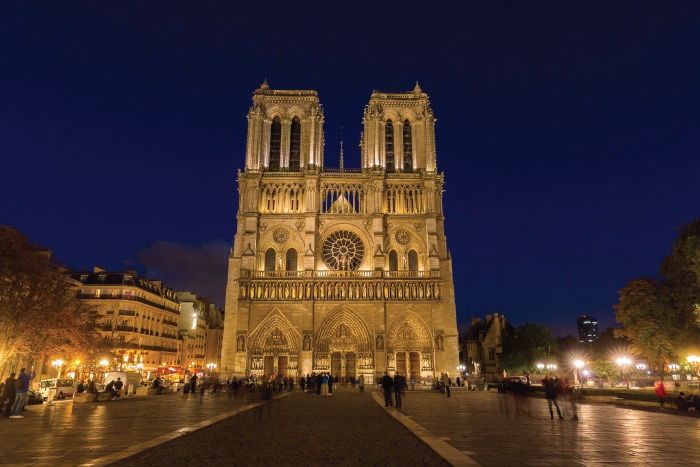 Reference from Notre-Dame De Paris
Paris, France – November 30, 2017
The cathedral of Notre-Dame de Paris is a historical monument but above all "the House of God and the Abode of Men". This masterpiece of Gothic architecture lives by faith, prayer and devotion of the faithful.
Recently, we have decided to try this new adventure with St. Killians company who offer an environmentally friendly and a very innovative system.
It does not produce any smoke or soot, it is cleaner and safer.
Their displays are very aesthetic and are in perfect harmony with the surroundings.
Lighting a candle is a very solid prayer gesture because it brings light and illumination, it expresses what is important to us.
In Notre-Dame, more than anywhere else, we have very specific requirements of respect and, for now, we are extremely satisfied with St. Killians system. We can only wish the success of this company and we highly recommend this system.
Sincerely,
Monseigneur Patrick Chauvet Recteur
Archiprêtre de la cathédrale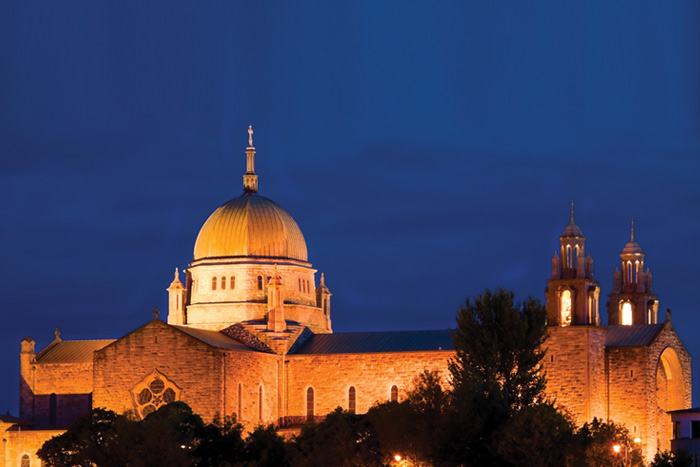 Reference from Galway Cathedral
Galway, Ireland – 7 January 2016
We have been using the St. Killians shrine candles at Galway Cathedral for the past five years. We are delighted with the system. Our parishioners, worshipers and visitors love the candles. Our staff find the system easy to manage, clean and safe. Overall the St. Killians candles have greatly enhanced our building, reduced candle smoke and increased our candle revenue.
The service and care provided by the company is excellent. At times of the year when we require additional candle stands they are always made available for which we are very grateful.
I have no hesitation in recommending the St. Killians system and I look forward to working with the company in the future.
With every good wish,
Your sincerely,
Canon Peter Rabbitte PP, VF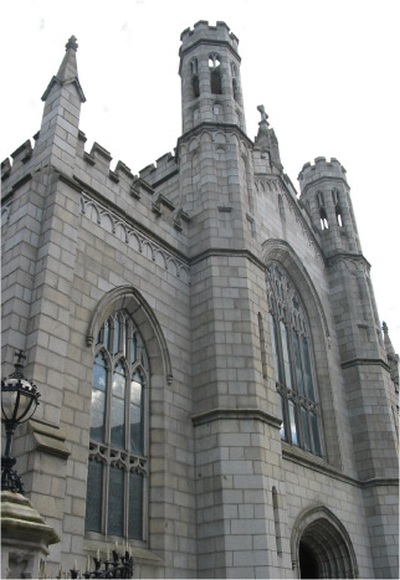 Reference from St. Patrick & St. Colman's Cathedral
Newry, Ireland – 1 February 2016
It was a blessed day that you came to visit Newry Parish. You convinced me on your first visit to change from the candelabra that consisted of electric bulbs to your candle system. Once I realised that there would be no smoke damage to the fabric of our beautiful Newry Cathedral, I had no hesitation. On your second visit the deal was sealed.
The people of Newry Cathedral Parish and the surrounding area are so pleased with the introduction of candles once more into our Cathedral. The numbers lighting candles has doubled since we introduced the new system.
St. Killian's system is excellent, as their backup service and maintenance. We appreciate the friendship of the staff and their interest in us as a faith community. I have no hesitation in recommending this system for any Church.
Yours sincerely,
Very Rev. Canon Francis Brown
Administrator
Reference from Knock Shrine
Knock, Ireland – 13 January 2016
Knock Shrine has recently started using the St. Killians Candle System in the various churches throughout our complex. We are extremely satisfied with the services of St. Killians Candles and the personal attention given to the design of the candelabrum ensuring its suitability for each location.
Due to the success of the initial installations and our confidence in their safety, we made the decision to install the St. Killians Candle System into our newly refurbished Basilica for the first time. This has proven to be great success and we are extremely happy with our decision. We will continue to use St. Killians Candle System in the future and would highly recommend them to any place of worship.
Yours sincerely,
Fr. Richard Gibbons, P.P.
Rector of Knock Shrine
Reference from St. Colman's Cathedral
Cobh, Ireland – 22 January 2016
Since their introduction in November 2014 the candle shrines have been received very well by parishioners and visitors alike. The lit candles in the shrines throughout the Cathedral add greatly to the prayerful atmosphere as visitors enter. Each year we have over 50,000 visitors from all over the world.
As Cobh was a major port and port and point of departure for many Irish people in the past, it means a lot to visitors to light a candle in memory of deceased family members who emigrated from Cobh, having gone to Mass for the last time in Ireland in this church before departure to an uncertain future. For many of them they would never return. The ritual of lighting a candle takes on a special poignancy for this reason.
I am very pleased with the professionalism and courtesy of your staff at all times, therefore, I have no hesitation in recommending St. Killians Candles.
I wish to add that the revenue from the candles helps greatly in maintenance and upkeep of the Cathedral.
With every good wish,
Kind Regards,
Fr. John McCarthy, Administrator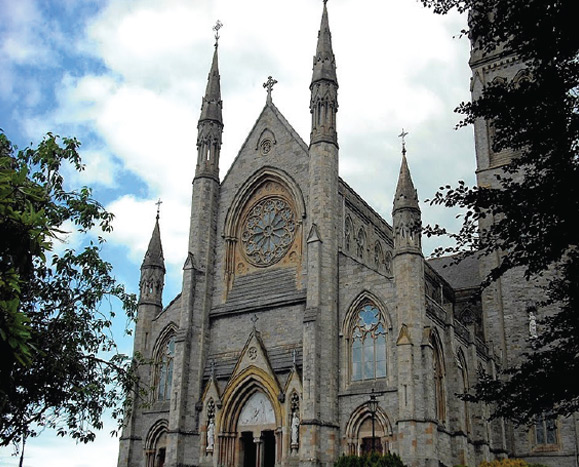 Reference from St. Joseph's Parish
Monaghan, Ireland – 16 December 2015
The Parish of Monaghan and Rackwallace started using the St. Killian's Candle Burning system in June 2015. We installed systems in all our parish churches – St. Macartan's Cathedral, St. Joseph's Church and St. Michael's Church, Ardaghey.
We are extremely happy with the system and the maintenance care we receive from the St. Killian team. I have no hesitation in recommending them to any place of worship.
Sincerely,
Patrick McGinn, Rev. Adm.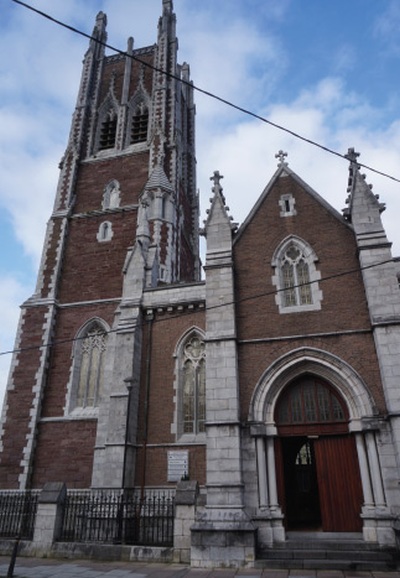 Reference from Cathedral of St. Mary & St. Anne.
Cork, Ireland – 21 November 2015
This letter is to give testimony to the St. Killian's Candle Burning System. They were introduced to the Cathedral of St. Mary & St. Anne nearly two years ago. The candelabras are very elegant in appearance, the candles burn efficiently and there is no harmful smoke that would damage the environment of the Church. The candelabras are cleaned and maintained by the company which is of great benefit to anyone using them. The people working for the company are very approachable and contactable at all times. Economically this new system has worked out very beneficially for us. Therefore I would have no hesitation in recommending this system and company to other Parishes.
Yours sincerely,
Fr. Ted Sheehan Administrator.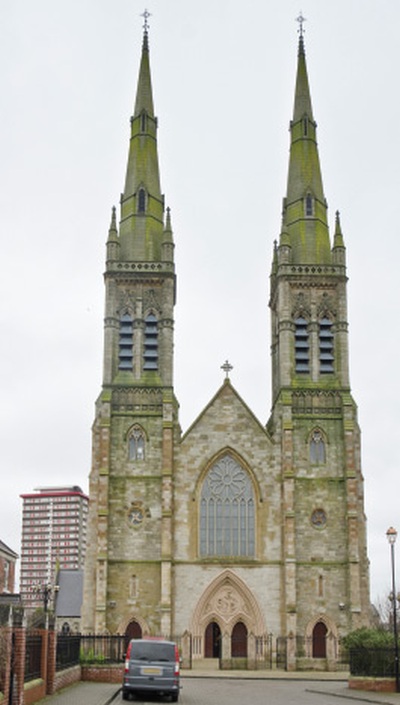 Reference from St. Peter's Cathedral
Belfast, Ireland
I have seen the introduction of St Killian's shrine candles in many churches in the
Diocese and I was pleased to see them in the Cathedral when I was appointed here. The shrines themselves blend well with the decor of St Peter's which is remarkable because they also equally blend in with the style of newer churches.
Parishioners and visitors find them easy to use, the sacristan finds them easy to maintain and I find myself without the worry of fire which was a concern for me when I used previous shrines.
The service provided to us by St Killian's is prompt and efficient and the staff is willingly on hand when help or advice is needed; I look forward to that continued relationship. I heartily recommend St Killian's to every church.
Very Rev. Martin Graham
Administrator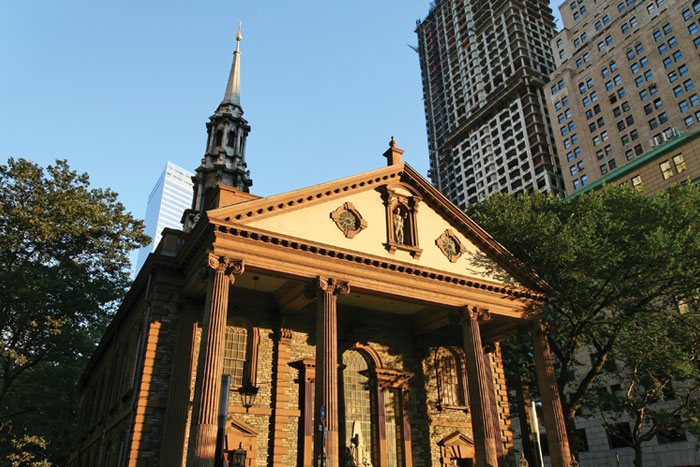 Reference from St. Paul's Ground Zero
New York, USA – May 21, 2015
St. Paul's Chapel started using the St. Killians Candle Burning System in June 2014. With over a million visitors annually, we found the soot and glass breakage made it difficult to maintain our traditional votive candle system. Using St. Killians resolved these problems completely, it has been remarkably efficient, functional and labor saving.
With the addition of a site-specific custom case, for aesthetic considerations, this installation adds significantly to the St. Paul's experience. The St. Killians representatives have been wonderful to work with – responsive, attentive and thorough. We recommend them without hesitation.
With Regards,
The Rev. Daniel Simons
Director of liturgy, Hospitality and Pilgrimage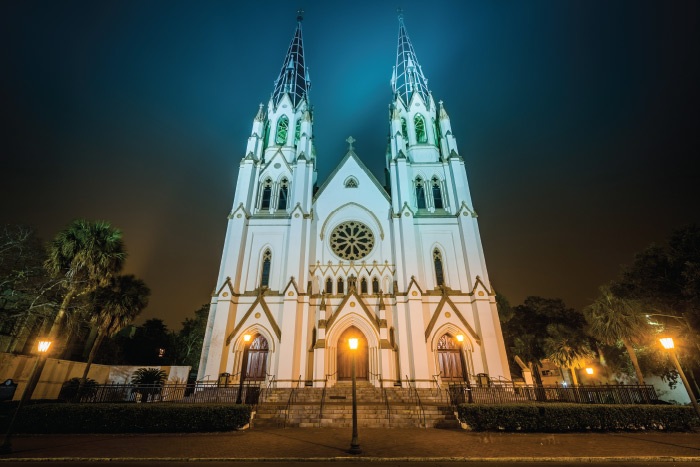 Reference from Cathedral of St. John the Baptist
Savannah, GA, USA – April 27, 2015
I first saw the St. Killian's votive candle system on a visit to New York and St. Patrick's Cathedral two years ago. I liked the look of them and I took a few pictures to bring home. After further investigation I became convinced that the St. Killian's votive candle stands would be much easier to maintain, would reduce the amount of daily work, changing and replacing votive candles, and would allow us to have more candles each day for the devotional use of our visitors. Because our Cathedral has over 250,000 visitors per year, I thought the St. Killian's system was the right fit for us.
In the first year of their installment, I have been very pleased with the votive candles. We have found that they are much easier to service and maintain, and easier for visitors and parishioners to use.
We have also been very pleased with the additional revenue which the votive candle stands generate. But still, it is the beauty of them that makes me happiest. We have a very beautiful Cathedral, and they have been a nice addition.
I would recommend the St. Killian's votive candle stands to any Church which is considering adding or changing their votive candle stands.
Sincerely,
Rev. J. Gerard Schreck, JCD
Rector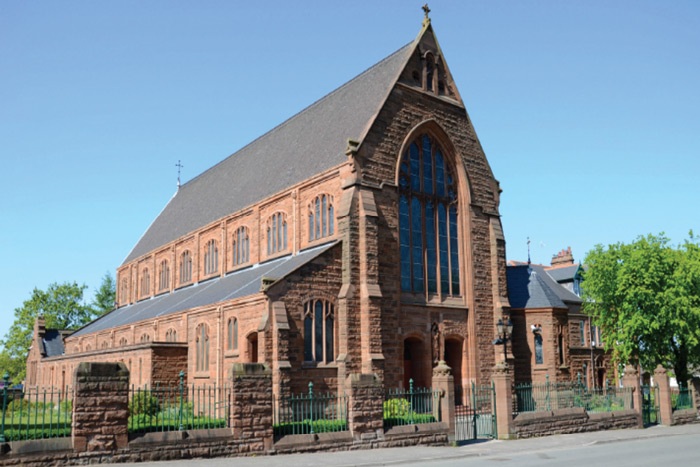 Reference from Cathedral Church of Our Lady of Good Aid

Motherwell, Scotland – 28th January 2016
Just wanted to write a few words of appreciation for installing your new candelabra votive stands in our Cathedral last year. I think the overwhelming response would be about the appearance of the candelabras in the Cathedral – a huge improvement on what had been in position for many, many years! I think we also see your system as a safer and more secure option for our Cathedral. The maintenance is so much more easier for us than the previous system but I think the appearance, the look, is what makes your votive candelabras a winner for our Cathedral. Should also like to add that the personal touch and your follow-up service has been a big plus for us. In short, St. Killian's Candle Company has added to the beauty and good appearance of our Cathedral and has helped the devotional life of our people.
Yours Sincerely,
Monsignor Thomas Canon Millar, V.G.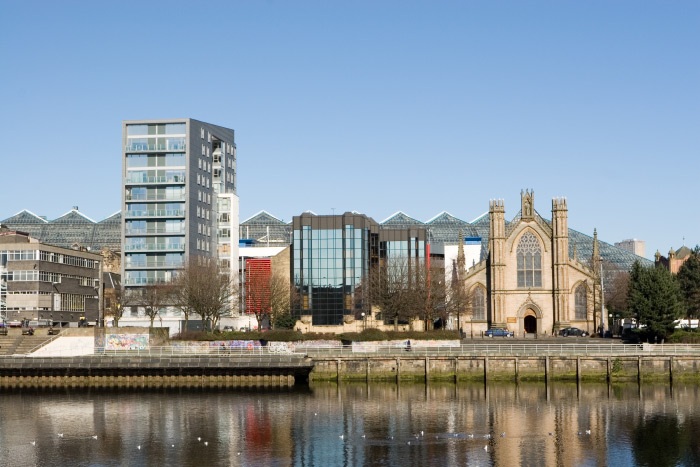 Reference from St. Andrew's Cathedral

Glasgow, Scotland – 2012
Thank you for coming to visit us in Glasgow recently. It was a pleasure finally to meet you after some two and half years of doing business with you.
As you know we started using your candle system not long after our major refurbishment, at a time when it was important for us to find a way os using votive candles that was both safe and clean. We are now confident that with St. Killians we have a burning system that meets our requirements: our new paintwork is unmarked, fire risk is virtually eliminated, maintenance is much reduced and waste is easily managed. You have been very helpful in providing advice and backup during this period and your visit last week confirmed our confidence in your ongoing support.
I can wholeheartedly recommend St. Killians and look forward to continuing our good relationship.
Yours Sincerely,
Monsignor Christopher McElroy
Administrator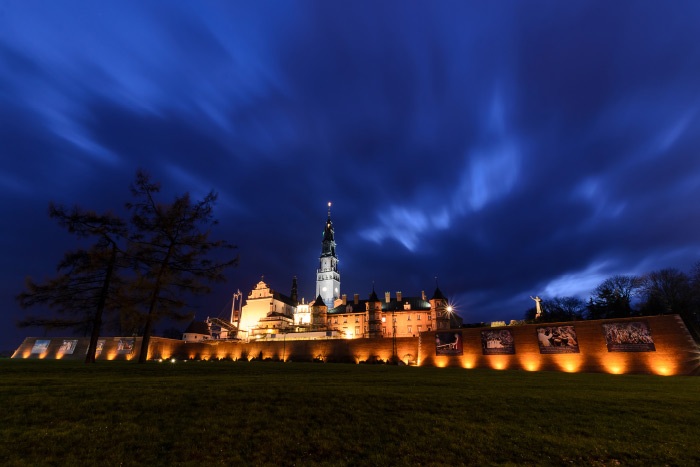 Reference from Shrine of Our Lady of Częstochowa at Jasna Góra
Częstochowa, Poland – 2016
For a long time we have been looking for an appropriate system for burning votive candles in Jasna Góra. The Jasna Góra Monastery installed the St. Killians system in 2016 to protect our church and to meet the expectations of pilgrims. The solution provided by St. Killians is perfect for our needs.
God Bless and Kind Regards,
Fr. Marian Waligóra OSPPE
Jasna Góra Prior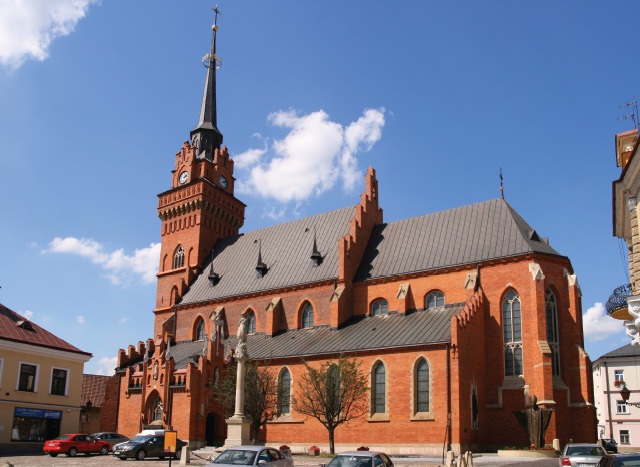 Reference from Tarnów Cathedral
Tarnów Poland – 2015
We installed the St. Killians candle system in the Cathedral Basilica in Tarnów and it works perfectly and is very convenient. The construction of the candlestick is very beautiful and protects our Cathedral. The candles do not smoke and thus do not destroy the church walls. The representatives of St. Killians take care of servicing at no extra cost, so there is no need to have someone for their maintenance. We just need to call and the representatives of St. Killians provide the candles.
Ks. dr Adam Nita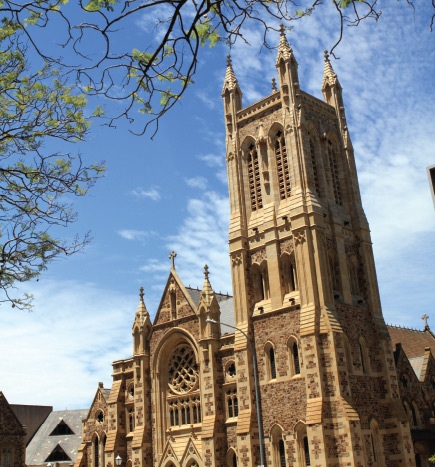 Reference from St. Francis Xavier's Cathedral
Adelaide, Australia – April 2017
We in the Adelaide Cathedral Parish are very pleased to be the first in the southern hemisphere to install the St. Killians Candle Burning System within St Francis Xavier Cathedral.
Due to safety and practicality concerns with our previous candle racks, we researched alternative solutions that provided us with peace of mind and a reduction in maintenance. Our research led us to St Killians. The St Killians website provided us with detailed videos and descriptions so we were sure it was the right option prior to purchase.
In November 2016 our three candelabras arrived with a pallet of candles – they now form a centrepiece in our Cathedral. Our total experience with the St Killians company has been easy and enjoyable, with their exemplary pre and post-sale support. We have also had a very positive reaction from our parishioners, who have been happy with the improvement.
Kind Regards,
Most Rev Philip Wilson,
DD JCL Archbishop of Adelaide
Before You Go...
Thanks for stopping by!
Before you go why not sign up for our Newsletter and we will keep you up to date with all the latest News and Special Offers from St. Killians